On The Web
Debbie Harry looks radiant at 77 as she ditches signature blonde hair at Marc Jacobs show
Debbie Harry looked younger than ever, despite swapping her blonde locks for her natural grey hair, as she arrived at the Marc Jacobs fashion show in New York last night.
express.co.uk – 3rd February 2023
By Hollie Beale
Debbie Harry looks radiant at 77 as she ditches her signature blonde hair at Marc Jacobs show
Debbie Harry looked unrecognisable as she arrived at the Marc Jacobs fashion show last night, sporting a very different hairstyle. The Blondie singer opted to keep her natural grey locks and ditch her signature dyed blonde look.
(Image: GCIMAGES/GETTY)
---
Blondie lead vocalist Debbie Harry, 77, looked beyond youthful as she arrived at the prestigious Marc Jacobs fashion event alongside Hollywood actress and pal, Debi Mazar.
She ditched her signature blonde hair for her natural silver locks, complemented by her silver double-breasted coat, which featured chunky buttons and a belt.
The singer appeared to sport a black dress underneath her statement metallic coat, along with black gloves and boots.
She accessorised with several layers of necklaces and showed off her youthful appearance with flawless makeup.
Debbie went for shimmering pink eyeshadow, matched with a pink glossy lip, while also showing off her flawless complexion.
Debbie Harry looked stylish for the fashion show in NYC
Debbie Harry has been known for years for her bouncy blonde locks, which are reflected in her band's name. However, the singer has opted to step away from her dyed hair and unveil her greying hair.
(Image: GCIMAGES/GETTY)
---
Debbie Harry showed off her sense of style
Debbie Harry looked ageless as she arrived at the Marc Jacobs event alongside actress and friend Debi Mazar. The Blondie star wore a silver metallic jacket, paired perfectly with her silver locks.
(Image: GCIMAGES/GETTY)
---
Debbie Harry posed for several photos
Debbie Harry paired the silver coat with a black dress and chunky boots. Accessories-wise, she opted for black leather gloves, a small clutch bag and layered silver necklaces.
(Image: GCIMAGES/GETTY)
---
Debbie Harry was joined by her friend Debi Mazar
Debbie Harry posed for pictures and arrived alongside actress Debi Mazar. The actress stunned in a black dress, paired with an orange belt buckle and shiny black boots. She then accompanied this with a plaid coat with a fur lining.
(Image: GCIMAGES/GETTY)
---
Debbie Harry is best known as the lead vocalist of Blondie
Debbie Harry rose to fame as the lead vocalist of the band Blondie. Four of her songs with the band reached No. 1 on the US charts between 1979 and 1981. As of 2019, Debbie lives part-time in New York City and part-time in Monmouth County, New Jersey, together with her four dogs.
(Image: GCIMAGES/GETTY)
---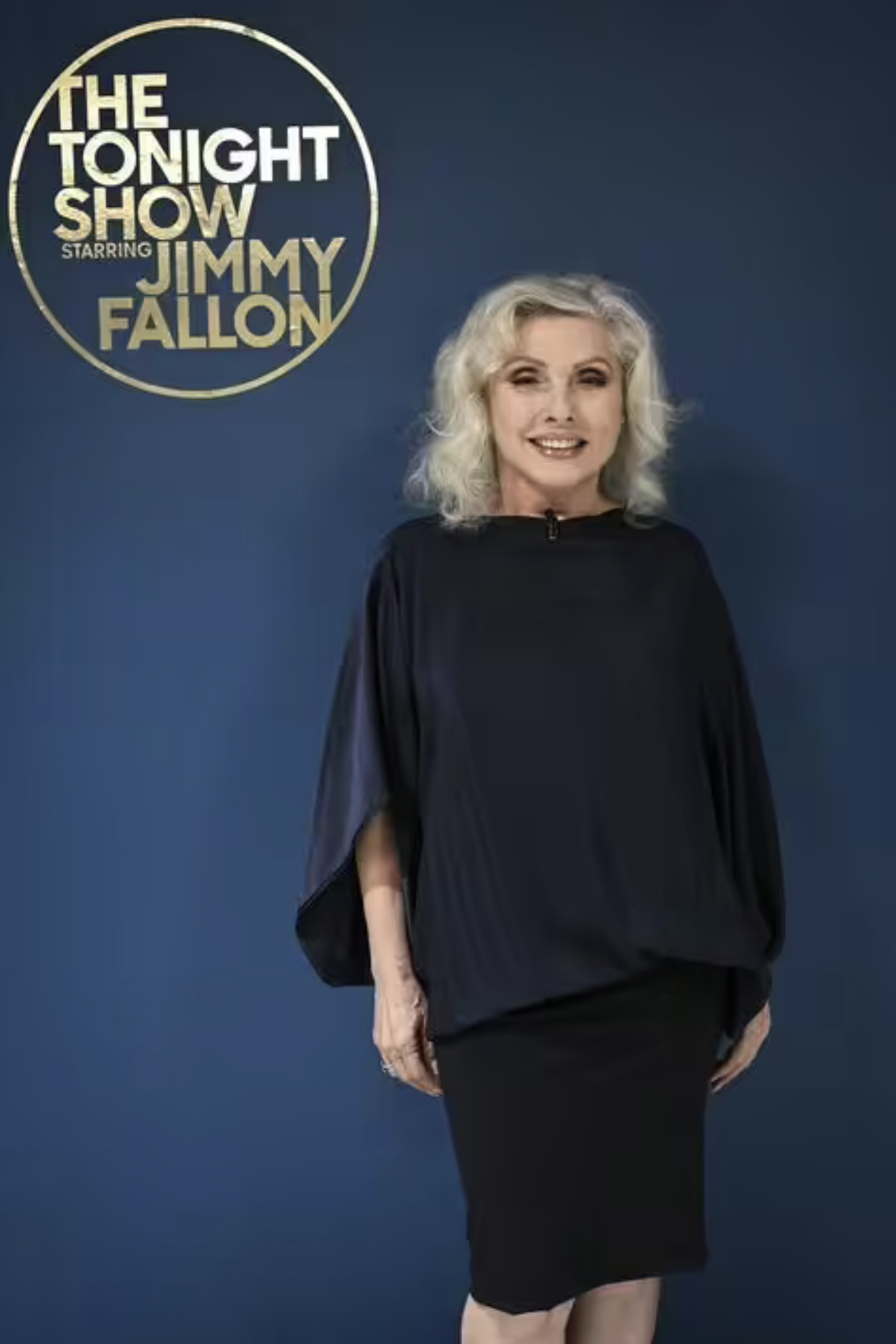 Debbie Harry is working with the likes of Dolly Parton and Cydni Lauper on a future project
Dolly Parton, Cyndi Lauper, Gloria Estefan, Belinda Carlisle and Debbie Harry have joined forces on a new single titled Gonna Be You. Gonna Be You, which marks the first collaboration between the five pop legends, was recorded for the forthcoming film 80 for Brady. The comedy follows four women in their 80s – played by Lily Tomlin, Jane Fonda, Rita Moreno and Sally Field – who embark on a road trip to see the NFL player Tom Brady play his final Super Bowl.
(Image: GETTY)
---
https://www.express.co.uk/celebrity-news/1730138/debbie-harry-blondie-now-blonde-grey-hair-age-young-marc-jacobs-2023-pictures-latest